Pak beautysalon is een black & white "instore" kapsalon. Met alle haartypes kunt u bij ons terecht. Naast het feit dat onze medewerkers Europees zijn opgeleid zijn ze gespecialiseerd in het Black hair.
Omdat we een 'instore' salon zijn, is uiteraard heel veel bij ons mogelijk! We zijn dan ook altijd op de hoogte van nieuwe technieken, trends en producten.
Ook haar (voor bijv. weave, extensions of vechten) is er altijd voldoende op voorraad in diverse kleuren en soorten.
U kunt bij ons naast de gewone behandelingen; zoals knippen, kleuren, straighten, curling, weave en extensions; ook terecht voor luxe behandelingen. Zoals keratinebehandelingen, proteinebehandelingen, steampod en botox behandelingen voor het haar.
Het is tevens mogelijk een uw make-up te laten aanbrengen bij Pak Beautystore. Een dagmake-up, bruidsmake-up of glamour make-up behoort tot de mogelijkheden. Tevens is het mogelijk een visagist in te huren op lokatie (voor bijv. uw trouwdag, een fotoshoot of show) Informeer naar de mogelijkheden.
Enkele voorbeelden van onze behandelingen;
"Wimperextensions: L
angere, vollere en natuurlijk ogende wimpers die twee maanden blijven zitten."
Van natuurlijke look tot 'Bambi Eyes'
Wimperextensions zijn een leuke en eenvoudige manier om je vollere wimpers en een diepere blik te geven, zonder dat je met mascara of een wimpertang aan de slag hoeft. De nepwimpers worden haartje voor haartje op je eigen wimpers geplakt. Omdat dit heel nauwkeurig gebeurt, is het effect heel natuurlijk. Bepaal zelf de lengte en krul van je wimpers: van natuurlijke look tot 'Bambi Eyes'!
Wimperextensions, iets voor jou?
Ideaal voor de vrouw die zich niet iedere morgen wil opmaken maar toch goed voor de dag wil komen. Wimperextensions zijn bestand tegen water, zon en zee en dus ook perfect voor de vakantie. Zonder je zorgen te maken over je wimpers kun je sporten, slapen, douchen en zwemmen. Met wimperextensions heb je nooit meer last van uitlopende mascara!
* Steampod:
Rowenta, de uitvinder van de stijltang, en het Loreal Professional team hebben ervoor gezorgd dat je zonder zorgen je haar kan stijlen. De Steampod stijltang zorgt voor een zacht en glanzend eindeffect.
Veel stijltangen beschadigen het haar. Steampod is werelds eerste stijltang met stoom, waarbij het haar wordt verzorgd tijdens het stijlen. Met de bijbehorende producten creeer je een hydraterend, herstellend, zacht en glanzend kapsel.
* Loreal FibreCeutic Botox:
Loreal profesional heeft een nieuw gamma aan producten om zwaar beschadigd en chemisch behandeld haar van binnenuit weer gezond te maken. Er is een behandeling voor dun haar en voor dik haar. FibreCeutic is geinspireerd op de esthetische geneeskunde en is de eerste haaropvullende techniek van Loreal profesional.
Het serum in deze 2 stappen in salon behandeling is verrijkt met Intra Cylane, een door water geactiveerde molecule die in staat is in het haar achter te blijven, wanneer verdamping van het vocht optreedt. Het is ontworpen om de beschermende laag van het haar te versterken. Gevolgd door de speciale sealer, voelt het haar zachter en ziet er vernieuwd uit.
Als botox voor je haar!
* Lisse Design Keratin Therapy:
Progressieve Smoothing behandeling met keratine voor alle haartypes
100% veilig, 100% flexibel, 100% resultaat.
Zonder parabenen!
De 3 Lisse Design Therapy behandelingen:
- Lisse Design Therapy Traditional: maakt het haar stijler, zeer geschikt voor klanten die het haar stijler willen hebben.
- Lisse Design Extreem: met Smoothing booster. Geschikt voor sterk gekruld haar. Te gebruiken voor de Lisse Design Therapy Traditional en Express
- Lisse Design Flexible: elimineert pluis. defineert de krul of slagen in het haar. In 5 behandelingen naar stijler.
De keratine van Alfaparf is een keratinebehandeling die de zwavelbruggen samen drukt in plaats van ze af te breken wat de meeste keratine wel doen.
Een effectieve smoothing keratinebehandeling. De keratinebehandeling bevat Hydrolyzed keratine en kera collageen. Collageen helpt in de opbouw van de structuur van het haar met de hulp van thermische styling. Tevens bevat de keratine behandeling Babassi oil; een kostbare olie uit de Amazone met superieure verzachtende eigenschappen. Het haar valt soepeler en is beter beheersbaar. vrij van parabenen en formaldehyde. Het resultaat is ongeveer 2 maanden houdbaar.
* Design Essentials Strengthening Therapy systeem:
Een thermal reconditioning systeem dat haar wat chemisch behandeld is te herstellen. Het maakt het haar soepeler, minder pluizig en beter handelbaar. Het haar is zichtbaar sterker en gezonder.
De Design essentials Strenthening Therapy behandeling is niet chemisch. Het is een treatment op basis van proteinen. De proteinen behandeling vult de haarvezels met micro deeltjes amino acids, waardoor het haar een intense repair behandeling krijgt. Het haar wordt minder breekbaar en krijgt zijn veerkracht weer terug.
Met ruim 20 jaar ervaring mogen wij onszelf toch wel 1 van de grootste specialisten noemen op het gebied van Haarextension.
In onze salon bieden wij u de volgende opties haarverlengingen Haarvolume en verlenging aan;
* Fill-in extensions:
Het meest gebruikte extensionsysteem. De extensions worden met keratine bondjes professioneel bevestigd aan het eigen haar en blijven tot 3 maanden zitten. Fill-in extensions worden bij Pak Beautysalon gezet met 100% echt haar; waardoor het prachtig vermengd wordt met het eigen haar.
* Fill-in Soft rings extensions:
Ook onze fill-in soft ring extensions zijn gemaakt van 100% echt haar. De "easy blend bond" heeft een unieke vorm die er voor zorgt dat het haar van de fill-in extension meer verdeeld is en perfect mengt met het eigen haar. De extensions zijn herbruikbaar.
* Double Hair:
Double hair is een professioneel, betaalbaar en herbruikbaar systeem speciaal ontwikkeld voor het creeeren van lang en volumineus haar. De applicatie kan worden gedaan met bonds, ringetjes en clips. Wij werken met 100% echt haar; en het systeem is herbruikbaar.
* Clip in extensions:
Dit is het backstage geheim! Een haarstrip van echt haar dat gemakkelijk in het eigen haar geclipt kan worden voor een dag of gelegenheid. Onze clip in extensions zijn verkrijgbaar in 100% echt haar, blend of een hoge kwaliteit synthetische fiber.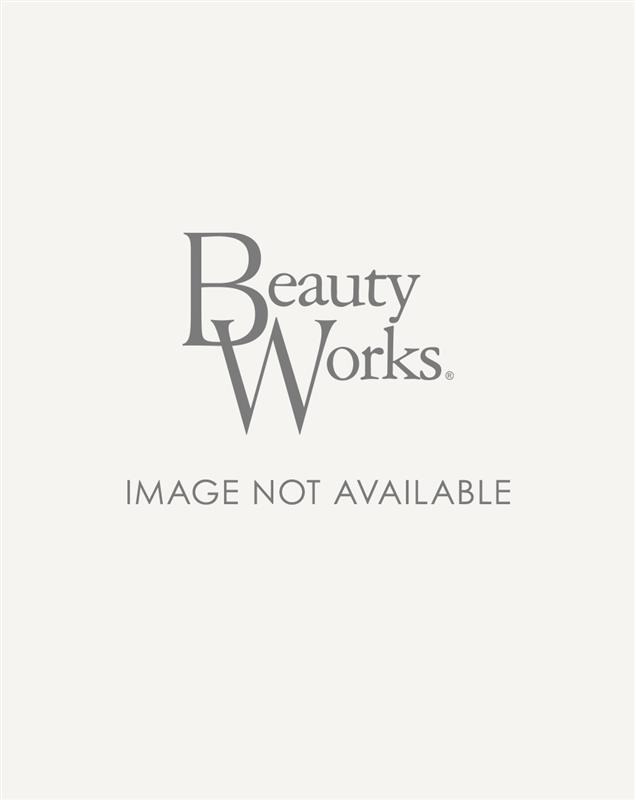 Hairdress Flipp in:
Onze hairdress flip in's zijn gemaakt van 100% echt haar, blend of hoge kwaliteit synthetische fiber. Ook verkrijgbaar in ombre kleuren en zonder risico voor beschadiging aan het eigen haar.
Weaving:
Onze weave kan met diverse haarsoorten gezet worden, zoals: remi, human hair, blend of een hoge kwaliteit synthetische fiber. Het is confortabel en onzichtbaar. Het wordt veel dichter bij de hoofdhuid bevestigd in vergelijking met andere wefts. Het haar is herbruikbaar.
Hairpieces:
Een complete verlenging en verdikking in slechts een paar minuten. De haarstukken geven je een look alsof je net van een kappersbezoek terug komt. Verkrijgbaar in diverse kleuren; ook ombre en diverse haarsoorten. Tevens verkrijgbaar in ponytails, braids en knots om slechts in enkele minuten een totaal andere look te creeeren.
Uiteraard bent u van harte welkom om eens eens kijkje te nemen of voor een vrijblijvend advies.
Tot ziens !!